Services

Wedding Planning
You said, "Yes!"
Congratulations on taking your first step into this beautiful adventure of a lifetime together! What comes next? Planning a wedding can be a daunting task. Thanks to the wonderful world we live in, you can easily get lost in all of the information that is available. I am here to join you on your journey to "I do".
I will help you navigate the plethora of decisions you will need to make, by giving recommendations to fit your style and budget. With my help you will not only save valuable time, but have a wonderful experience leading up to the big day. Don't worry if you have already started your planning or not. This package is completely customizable to fit your specific needs. Let's create the wedding you have been dreaming of today!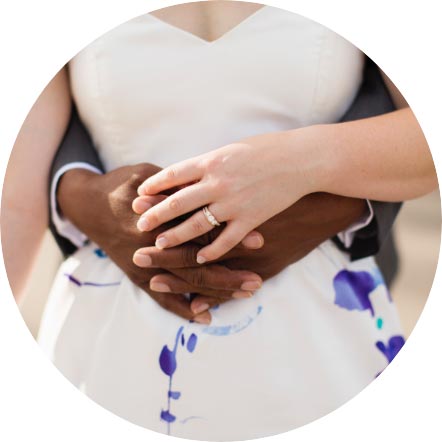 "Most importantly, my husband and I had a fabulous time with our friends and family and it was in large part because of Emily. Now all I need is for her to organize my life! :) "
-Meagan & Clinton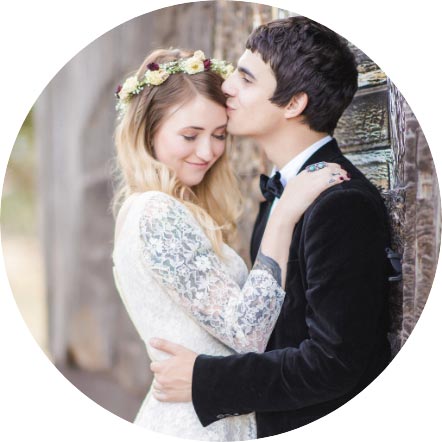 "I can not speak highly enough of Emily! It was only by her help that my wedding was… literally… the PERFECT wedding! (Seriously.)"
-Bree & Chad
Wedding Management
Shout out to you!
You have done a great job planning the specifics of your wedding, now it's time to party! Oh wait! Who is going to make sure the vendors are there, and that the candles are lit? What about the seating cards, and guest book? No worries! My team and I will take care of it all!
This package is designed for the go get 'em couple who has already put all of their ducks in a row, but need some back up bringing it all to life. With my assistance you can breathe deep and relax. I will help you implement your beautifully established vision, so you can enjoy every moment of your celebration.
Call for back up now!

Just as the two of you are unique, so is your wedding. Pricing will be determined by the specifics of your event.
Wedding
Planning

Wedding
Management

Initial Consultation


During this meeting we will discuss where you are at in your planning process to establish how we can move forward to better serve you.

Wedding Planning Software


After booking with us, you gain access to our wedding planning software. This is an amazing tool in our communication and planning process. Some of it's capabilities are as follows: wedding planning task management, timeframes, and reminders, budget management, the ability to create inspiration boards, keep track of guest RSVP's, meal selections, seating charts, creating a custom website, and so much more.

Budget Management


We help you hone in on your vision and what kind of budget is realistic for your desires. We then advise you of what to expect to spend in the different departments, and help you keep on track with that spending.

Venue Scouting


We will recommend, source and scout the perfect venue with you. We will attend up to three walkthroughs of your top choices. Additional walkthroughs can be added for an hourly rate.

Vendor Referrals


We will make referrals of which vendors we believe will be the best fit for you. If you don't like our suggestions, we will do the research to find the perfect option for you. We will attend meetings with you and ask the questions you may not think to ask when engaging with possible vendors.

Decor & Styling


Although we do not offer decor packages in house, we can help guide you through the process of creating your desired style and look for your celebration. Once we have established your vision, we will source and recommend the appropriate vendors to bring your look to life.

Hotel Block


We research hotels and negotiate rates to find the best accommodations for your guests.

Guest Responses


We can track the guest RSVP's and meal selections for you.

Wedding Weekend Timeline


We work with you to create or fine tune your schedule for all of the wedding festivities.

Tasting


We will attend the tasting appointment with you and your caterer, to make sure all of the details are recorded and in place.

Vendor Coordination


We will review all of your contracts and timelines to make sure that all of the details are covered, and working together perfectly. We will then send a finalized copy of the schedule to each vendor three weeks prior to the wedding.

Venue Walkthrough


This is a one hour walkthrough with you and the venue coordinator to make sure your vision for the decor and flow of the event is understood and able to be implemented.

Rehearsal Management


We work with your Officiant to help guide the wedding party and family through the wedding rehearsal.

Wedding Day Management


12 hours of service for Planner and one assistant on wedding day. We will coordinate the vendors, set up, schedule and flow of the day all through the ceremony & reception, and the tear down. (Should your wedding require more assistance to operate in excellence, there will be an additional fee, which will be assessed after the initial consultation.)
Other services can be added, such as engagement parties, rehearsal dinner, day after brunch, guest welcome bags and more.